BARRIKAD"THROUGH THE VOICE ONE BECOMES ANIMAL" C20 NBM35TAPE
This release is a heavily structured mass of sounds, consisting of pulsating analogue oscillators, field recordings, concrete drones, grinding steel pipes, voice samples from documentary archives, distant screams, oil drums and the vibrations captured by contact microphones. On this record BARRIKAD blends diverse elements of sound, evoking a cold fusion of old school industrial music to celebrate the first 10 years.
Through The Voice One Becomes Animal presents itself on two different formats: a handmade and cut in real-time clear 10" in 10 examples released by Exlibris Nordén, but also as a special package tape on Nil by Mouth. Not giving away too much, the booklet that comes with both releases is impressive and thick! Just plain dedication to heavy electronics.
T.A.

Tracklist
A: Freedom is Only Possible in the Struggle for Liberation
B: Utanför Det Samhälle Jag Tvingas Vara En Del Av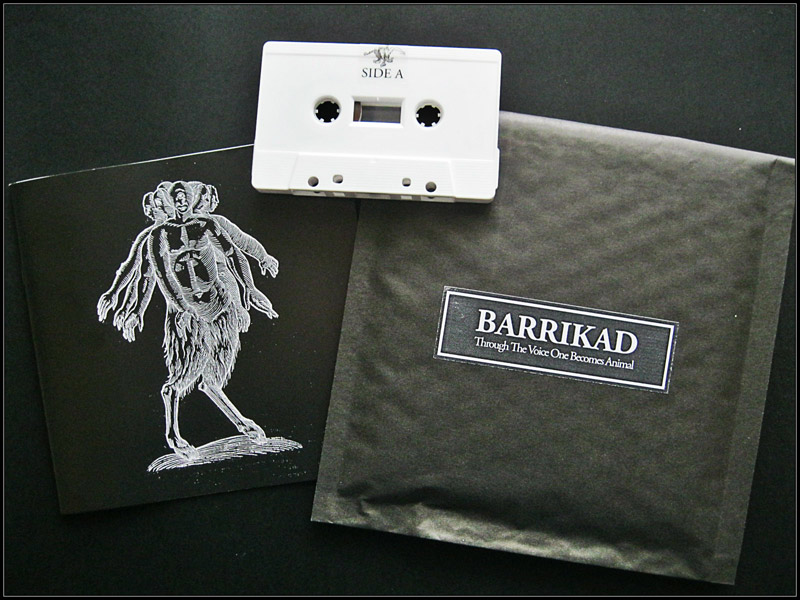 6 euro plus postage. Ask to: nilbymouthrec@gmail.com


Vinyl cover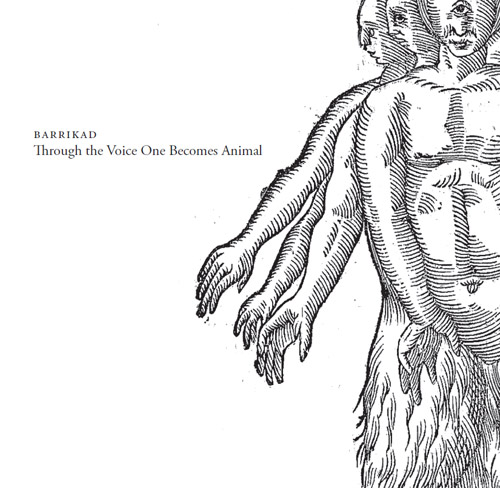 For vinyl edition ask exclusively to Exlibris Nordén: barrikad@hotmail.com
35Euros // 300kr + postage
Samples: https://soundcloud.com/nilbymouthrec
(Paypal: nilbymouthrec (AT) gmail (DOT) com)