CALIGULA031 & CONTAGIOUS ORGASM Non-Consensual C32 - NBM56TAPE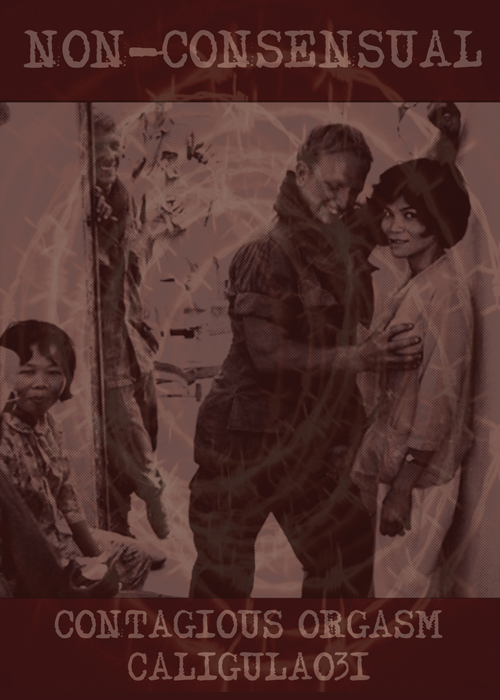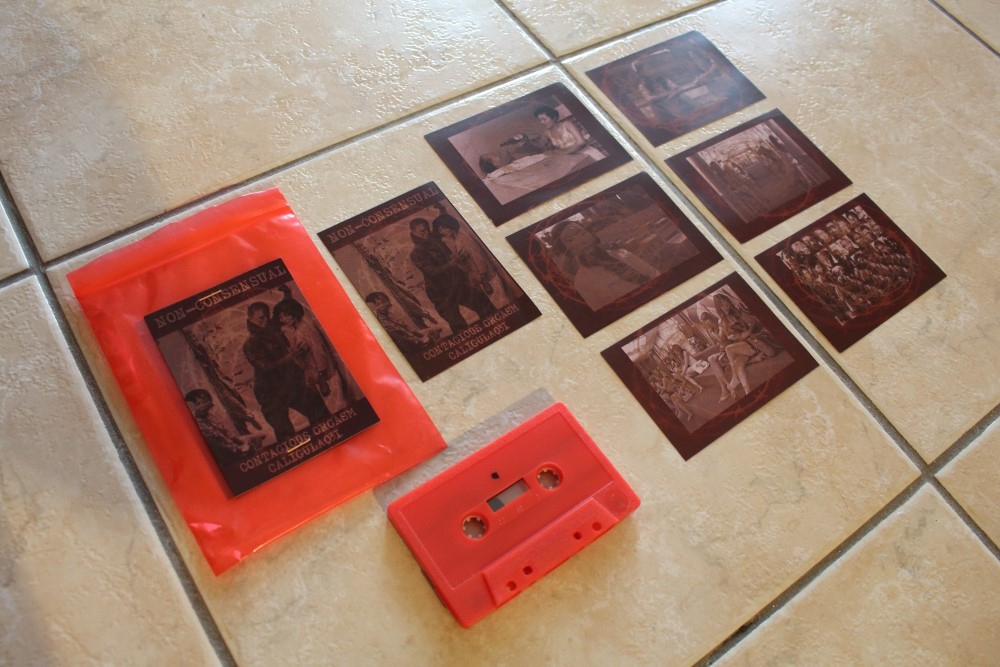 Non-Consensual is a cassette that marks the first collaboration between Japan's Contagious Orgasm and Italo-Swiss Caligula031. Six tracks mixing analog and digital devices, ranging from in your face power electronics, constructed rhythmical industrial and experimentalism. Concept focuses on Oriental debauchery, WWII Korean comfort women's tragedy, business men's clubs in Japan, and Gaijin working girls in Tokyo. Red tape in red bag with 7 cards.
This tape is a co-production between Elettronica Radicale Edizioni and Nil By Mouth recordings.

Red bag with inserts! Limited edition of 130 copies


Teaser: https://www.youtube.com/watch?v=Qut8dU_cxJ0

7 euro plus postage
(Paypal: nilbymouthrec (AT) gmail (DOT) com)