DEAD BODY COLLECTION "THE NIGHT" C30 NBM41TAPE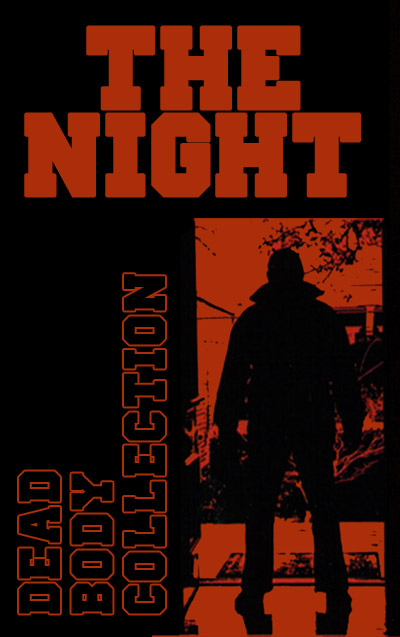 Tonight is that night!
The bloodthirsty killer will enter into your home in search of a victim - a victim to fulfill his darkest desires.
He finds her, in her apartment, alone! Press play and home invasion can begin at midnight.
The first track reflects a sadistic murder at midnight, portrayed with bloody harsh noise wall.
The second track is pure brutal static madness that mirrors the hidden desires found in of most of us.
Yes, half of hour is enough for two glorious murders! This was a night to remember...

5 euro plus postage. Ask to: nilbymouthrec@gmail.com
Samples: https://soundcloud.com/nilbymouthrec
(Paypal: nilbymouthrec (AT) gmail (DOT) com)