EDGE OF DECAY "The Whores of New Age" C34 Single Side- NBM46TAPE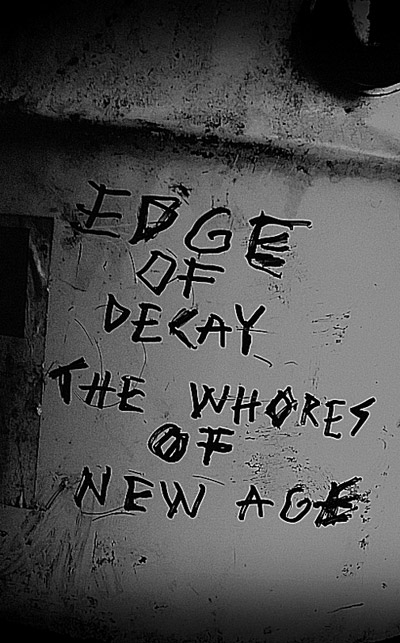 "The Whores of New Age" is cruel and filthy soundtrack from the endless wastelands of junk. It is never ending story from the dirtiest and darkest thoughts of mankind. A world filled with tortured souls and lies bigger than human itself. End result from this agony and frustration is something more than unspeakable.

Where man meets metal there is always space for uncontrollable art creation Meet your maker and worship the ugly sound of metal and junk.
Limited edition of 120 copies
Samples: https://soundcloud.com/nilbymouthrec OR https://nilbymouthrec.bandcamp.com/
5 euro plus postage
(Paypal: nilbymouthrec (AT) gmail (DOT) com)