LINEKRAFT "KIKAI NINGEN" C42 NBM38TAPE
Doping junks and scraps, making sounds with many broken car parts, metal barrels and industiral wastes. Electronics, totaly insane voice, high-frequency sounds of hit metal junks. One patient is behind LINEKRAFT. His music is baneful heavy industry, licking rust metal chunk after burning himself out of too much tension.
Packaged in a cardboard sleeve with an insert closed by a metallic clip.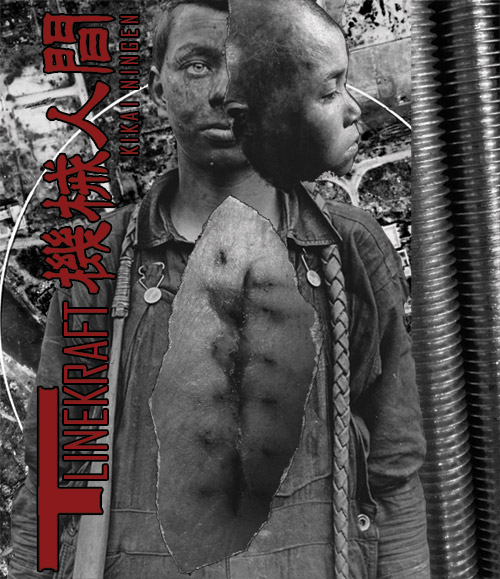 SOLD OUT


Samples: https://soundcloud.com/nilbymouthrec
(Paypal: nilbymouthrec (AT) gmail (DOT) com)