THE RITA & HERUKRAT "RED IMPRINT FROM ANKLE RIBBON" C30 NBM45TAPE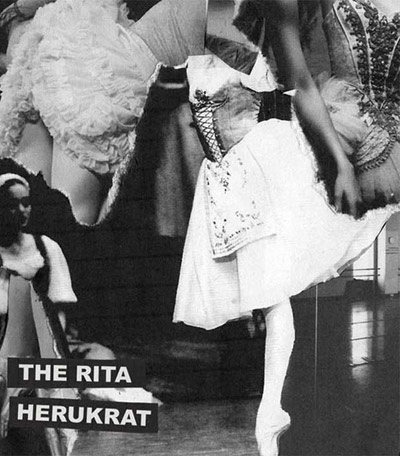 After the joint work with Caligula 031, The Rita comes back on Nil By Mouth with a split tape with the promising american act Herukrat. The colour explosions and the sexual disease of SELF SHOP turns off its intense shades for a darker and deeper sound.
This collaboration is ideally connected to the recent CD "Ballet Feet Position" out on Old Europa Café /Elettronica Radicale, the legs of an imaginary ballet dancer are cut off abruptly by the sharp razor slashes of Sam McKinlay, a thick noise wall served with sick vocal samples. Herukrat joins the dance with a well-structured darkening harsh noise, a sort of death industrial with harsh features. Another piece to value this young but noteworthy project.
Limited edition of 150 copies
Samples: https://soundcloud.com/nilbymouthrec OR https://nilbymouthrec.bandcamp.com/
SOLD OUT

(Paypal: nilbymouthrec (AT) gmail (DOT) com)