SHARPWAIST "The Night Of And The Morning After" C22 NBM15TAPE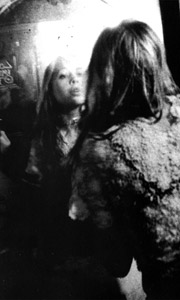 Highway girl kissed the bricks.

...She said her daughter told her she loved her twice before leaving that evening. The next time she saw her, she was dead under a sheet on a hospital gurney.

"Her eyes were open," she said, remembering the warmth of her daughter's body. "She had the most beautiful blue eyes. I sat there for 45 minutes touching, hugging her."

"I'm still numb," she said. "She was the center of my life. That day has changed my life forever."
Devastating new release from Boston's Sharpwaist. Processed radio transmissions layered on top of boiling low-end synth dirges and phlegm choked vocals. The sound of a car radio playing your favorite flavor of the month as you crash head on into a brick wall at 60 miles per hour.

Normal cristal case, 6 panels j-card, plastic printed sleeve
4 euro plus postage
(Paypal: nilbymouthrec (AT) gmail (DOT) com)
Check NBM's My Space for samples