AAVV "TIED TO AN ABUSE" 2 TAPES NBM23TAPE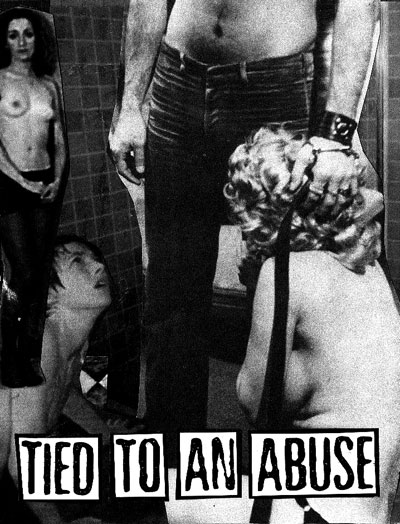 Abused by a stranger
beaten by a thief
spit at by a drug addict
stabbed by an AIDS charged human-bomb
what happens when the aggressor is
YOUR FATHER
YOUR WIFE
YOUR HUSBAND
YOUR SON?
Double tape compilation (48 minutes and 50 minutes), white ferric tapes with body-on prints, large plastic case and booklet.
Limited edition of 300 copies
Unreleased tracks by:
Climax Denial
Cloama
Propergol
Grunt
Government Alpha
Black Leather Jesus
Barrikad
Steel Hook Prostheses
Bizarre Uproar
humiliHATE
Wertham
Griefer
Eleczema
Fear Konstruktor
Alo Girl
Content Nullity
Sick Seed
Taeter
Iconoclasm
Mold Crevice
NO TRADES!
10 euro plus postage

(Paypal: nilbymouthrec (AT) gmail (DOT) com)